PortCaller
PortCaller is a weather alert app that we have created together with the global company Weathernews. This case is a perfect example of how important the right content at the right time can be, as well as how a mobile app can help.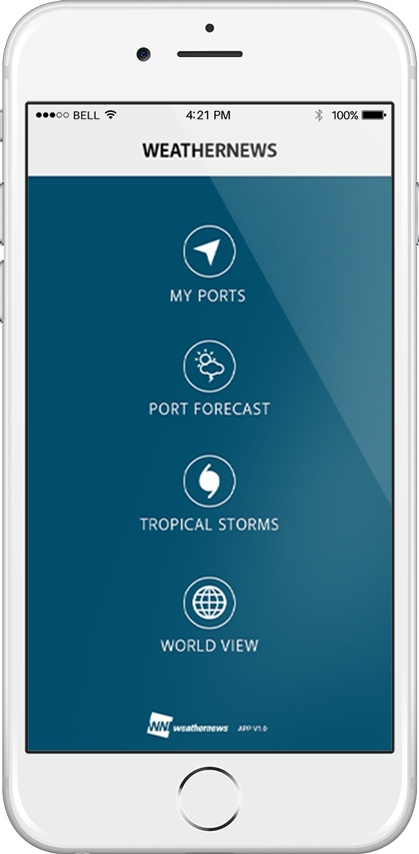 The users are port supervisors, who's work in short, is to make sure cargo ships can enter ports safely and on time. While at work the supervisors have access to the online WeatherNews portal. However, it is crucial that they are constantly updated on weather conditions, even when not at work, in order to take immediate action when unsafe weather conditions are approaching.
Client: Weathernews
Platform: iOS and Android
Released: 2016
Countries: worldwide

Enabling the port supervisor to take action much faster
PortCaller is an intelligent solution that sends weather alerts to the port supervisors mobile device when weather conditions exceeds certain thresholds. Thus allowing the port supervisor to immediately react and re-route cargo ships entering and exiting a port if necessary.
Other features in the app include a personalized portlist, a map overview of ports and a up to 7-day view with hourly intervals of weather statistics such as: Warnings of tropical storms, wind and wave levels and potential ice dangers.
Forecasting and weather-based risk communication services
Weathernews deliver forecasting and weather-based risk communication services to all types of businesses. The origin of the company is "to protect the lives of mariners and help in time of crisis", which we must say this app supports. Read more about the company on their website: Weathernews