Nye Skridt
We have, in collaboration with Vejle Municipality, developed an app solution called "Nye Skridt". Nye Skridt is offered to vulnerable citizens of Vejle, who are part of a treatment course, as a personal tool and additional support in their everyday lives.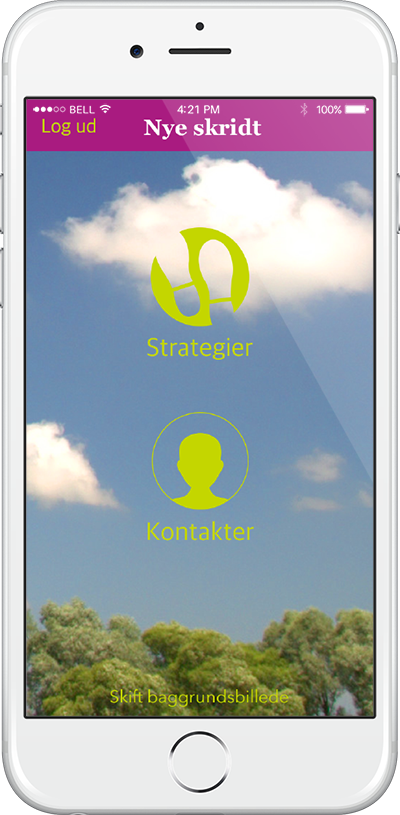 Personal tool for coping strategies
This personal tool is targeted for troubled youth, individuals suffering from abuse and/or psychiatric difficulties. The app allows users to specify their risk situation and thereafter create personal coping strategies to assist their recovery process.
Client: Vejle Kommune
Platform: iOS and Android
Released: 2016
Countries: Denmark
Easy access to support
"Nye Skridt" is designed as a collage where users can build personalized content using their own images and language formulations. Users have easy access to relevant contacts, as well as the possibility to upload their own contacts, such as; their care giver, family members and/or best friend. The app gives the users quick access to relevant information, as well as their stated personal coping strategies whenever needed. This helps the users feel confident and secure when handling their challenges. Nye Skridt is a tool that assists vulnerable citizens, however it does not replace the assistance from the care giver or contact person.