MSO Nyheder
In collaboration with Sundhed og Omsorg, Aarhus Municipality, we have launched an app called "MSO Nyheder". The application is a news platform, that makes it easy for the employees of Sundhed og Omsorg to stay updated on news, events and important management decisions. As Sundhed og Omsorg mainly counts mobile personnel providing health services for the citizens of Aarhus Municipality, they had a challenge of reaching their employees with important decisions and topics that affect their workday.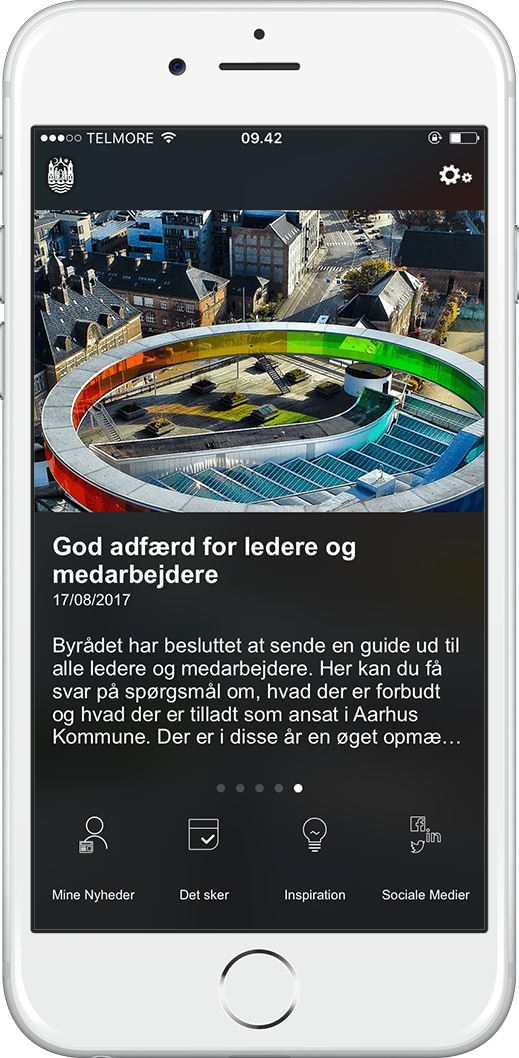 Communication made consumable and personal
The platform is built to handle communication on different levels of the organization. Besides receiving overall news about management decisions and events, each department can target specific professionals directly with important information. When onboarding the application, the employees set their profession and area, which makes it possible for each home care unit or care home to stay in touch with their employees on a level that was not possible before.
Client: Sundhed og Omsorg, Aarhus Kommune
Platform: iOS and Android
Released: 2018
Countries: Denmark

News anytime anywhere
The platform makes employees who are not sitting in front of a computer during their workday, able to stay updated on important matters, as they now have access to news anytime anywhere. Furthermore, Sundhed og Omsorg can get an indication of hot topics and trending interests amongst each group of employees by following the statistics on reading rates and like function. This is very valuable to a municipality, as it provides insights of what is going on in the organization.