Momentum
We worked together with Region Hovedstadens Pyskiatri to create a solution that ensures a faster and easier recovery process for psychiatric patients.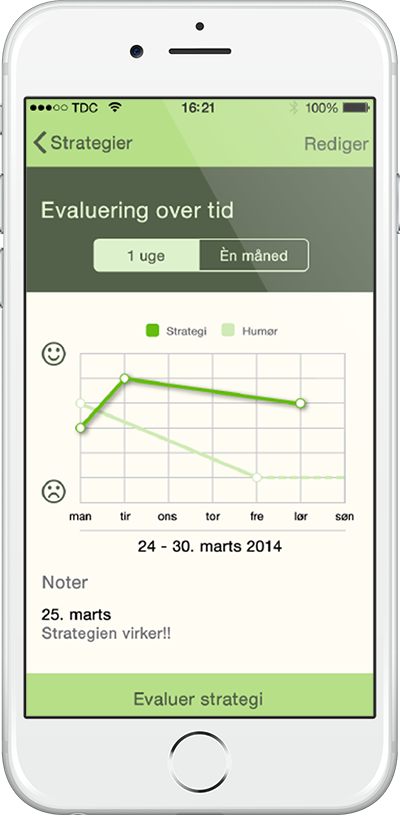 Shared decision making
The app allows the user to be an active decision-maker in their own recovery process by giving them the opportunity to shape the agenda for their meetings with the therapist. The app also provides the user with coping strategies to manage their symptoms and daily challenges. This offers them an opportunity to influence their own treatment.
Client: Region Hovedstadens Pyskiatri
Platform: iOS/Android
Released: 2015
Country: Denmark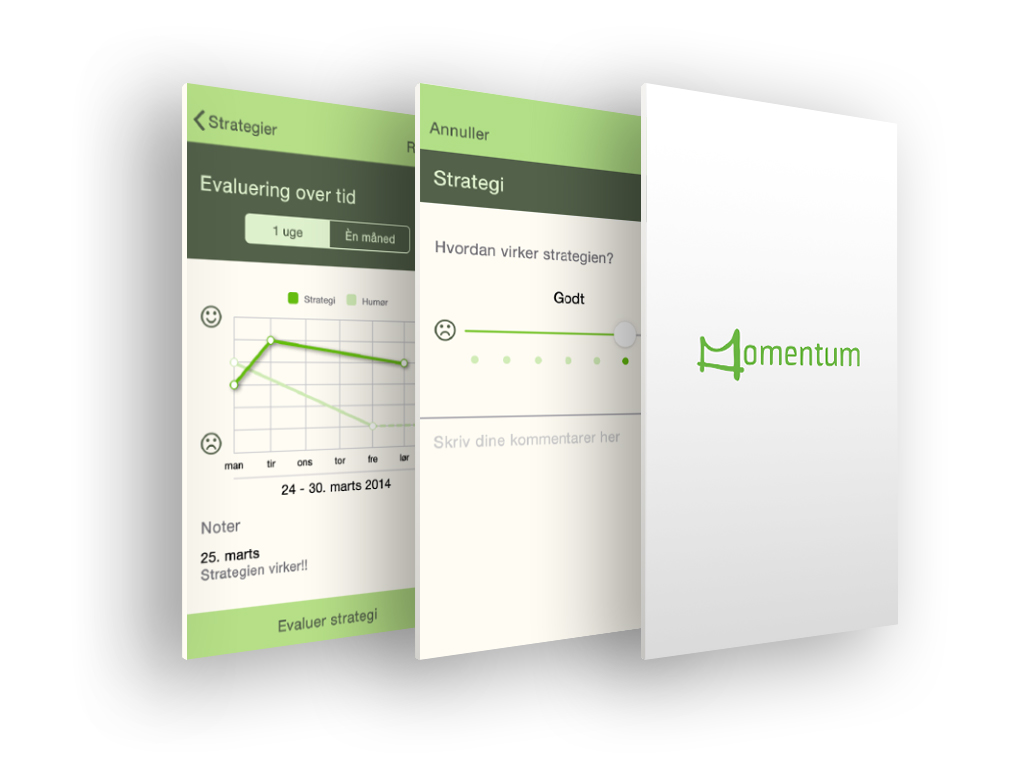 Test results
The "momentum" project was initially run as a pilot project at the Psychiatric Centre Ballerup and Psychiatric Centre Frederiksberg in November 2014. The patients and the staff who were involved in the testing of the app believed that the solution contributed positively to the cooperation between the therapist and patient, and in doing so, allowed a quicker recovery process. In spring of 2015, Region Hovedstaden decided to implement the use of the app in a larger part of the Region Hovedstadens Psykiatri, making it an important tool in the recovery of thousands of patients.
If you would you like to know more about the app and the test results, go to:
Results of Momentum pilot test