Minvej
The 'Minvej' project focuses on supporting the recovery phase of patients suffering from mental illness. The goal of the solution is to prevent relapse and to create a higher living standard.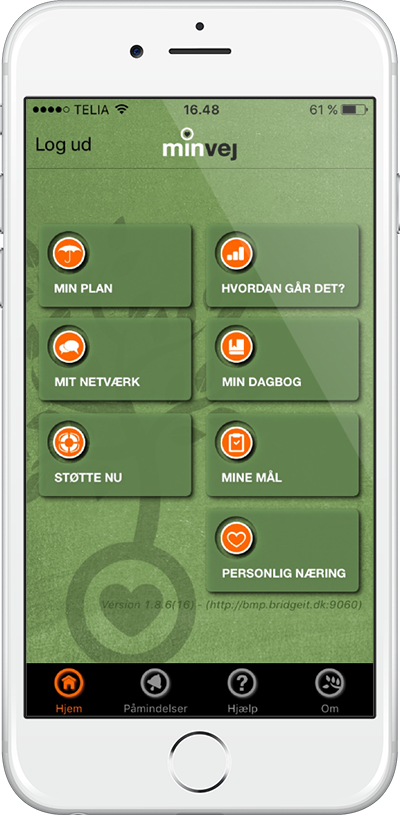 The solution allows each user to customize the app to their individual needs. This in return motivates the users to actively participate in their own recovery process
The app is currently being used by København, Ballerup, Lyngby, Aabenraa, Hedensted and Brønderslev municipality.
Minvej returns positive results
The positive results of Minvej has also been featured in the Danish media:
Client: Københavns, Ballerup, Lyngby, Aabenraa, Hedensted og Brønderslev Kommune
Platform: iOS, Android
Released: 2012
Countries: Denmark 
We have, as a part of a methodological innovation project focused on people suffering from mental illness, worked with BridgeIT on the development of the application 'Minvej'. This collaboration has included numerous different stakeholders, and sets the standard for future projects. We thank those who recommended BridgeIT to us. BridgeIT has delivered high quality and professional rigor combined with flexibility and empathy, throughout the entire project.