MinRådgiver
Together with Metropol College, we have developed an app called 'MinRådgiver' ('MyAdvisor'), in close cooperation with young people at risk and their social workers from Gladsaxe, Ballerup and Greve municipalities.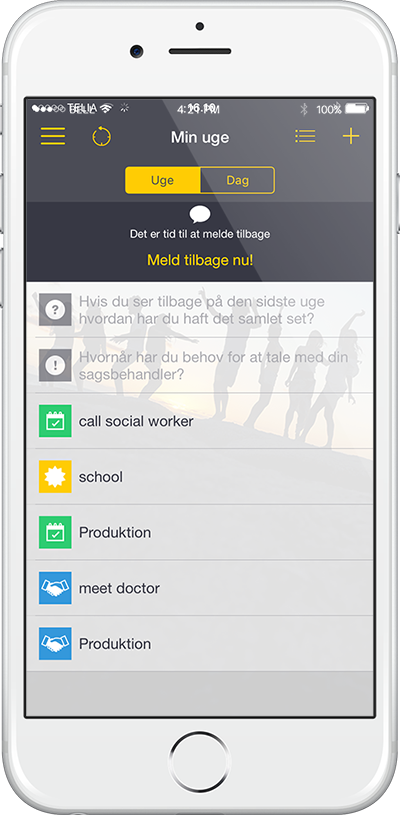 Communication tool
MinRådgiver is inspired by practice-based evidence, theories of youth, and theories of self-regulation and user involvement.
The app is a communication tool that allows young people to keep their social workers informed about their well-being anytime and anywhere, in between their sessions together. The solution is not a replacement for the social worker, it is a support line for both parties.
Client: Professionshøjskolen Metropol
Platform: iOS and Android (app), Web based admin. tool
Released: 2015
Countries: Denmark
Main features
The app also gives the at-risk youth the possibility to maintain a personal journal, create networks with images and it allows the user to fill in a weekly questionnaire. This gives the users a chance to see if and how they are reaching their goals.