Grand Travel
Grand Travel is a travel agency that specializes in sporting events for the Swedish sports federation. Together with Grand Travel, we have created a web tool that helps improve communication between the travel agents and team leaders from the sports teams.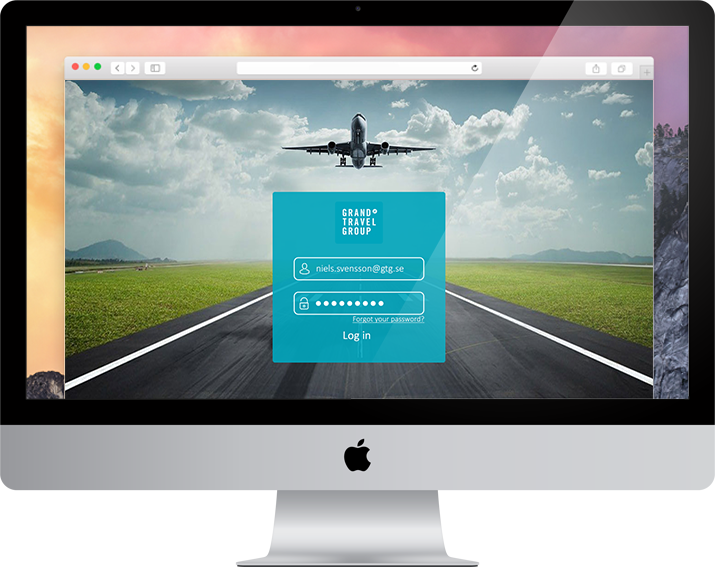 Before the web tool was implemented, Grand Travel handled all inquiries and booking via e-mail, this sometimes resulted in information not being collected, stored and shared in the most optimal way. The web tool was created with a purpose to collect information in one database, which is available to all agents working at Grand Travel. This digital tool helps Grand Travel agents and the teamleaders plan the sporting trips. All parties involved have the possibility to use a chat feature, as well as attach files like boarding passes. There is also the possibility for team leaders to access the trip details such as; list of participants, hotel information, flight information, restaurants, social activities and other events related to the trip. This user friendly web tool helps Grand Travel employees reduce the time used on arranging trips.
Client: Grand Travel
Platform: Web tool
Released: 2017
Countries: Sweden
We conducted two workshops in close collaboration with Grand Travel to assess their needs in order to come up with a solution that would simplify the travel booking process. It is of the utmost importance that we understand the user and their needs before we start developing, and therefore both workshops involved the end users. We are excited that we are a part of Grand Travels' digital development for both their employees and their customers!