Scholl – Every Step Counts
An app that makes people healthier by encouraging them to walk more steps every day while donates their steps to charity. Together with Red Cross, Scholl donates 1 meal to a person in need for every 10,000 steps that each app user takes.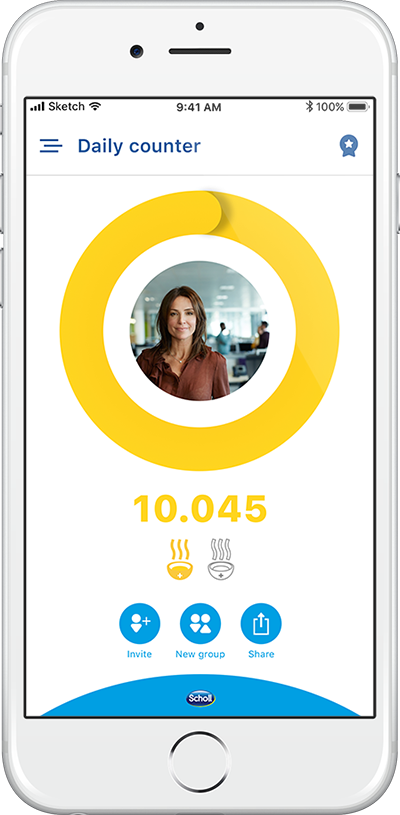 What's the purpose?
By walking 10.000 steps a day, you do not only support the less fortunate, you also benefit yourself. Studies show that by just increasing your daily activity to 20 minutes of walking per day, you can reduce the risk of type 2 diabetes, lower your blood pressure and decrease your risk of cancer. The more you walk, the greater the benefits!
Client: Scholl
Platform: iOS and Android
Released: 2018
Countries: Denmark, Norway, Sweden & Finland

How does it work?
The app is integrated with Health-Kit on iOS and GoogleFit on Android, which are the underlying step counters of each operating system. Furthermore, the app features integration to Facebook, so you can log in and connect with your friends.
The app has a group function, where you can join forces with some of your friends to donate even more. It keeps your history, so you can follow your weekly progress with the aim to reach greater goals. Lastly, it also shows your status compared to the location that you are in (Norway, Finland, Sweden or Denmark) – so that you can see if you are in the top of the donation-class.
Successful launch
The app is set in the world as a part of a campaign, which should increase awareness of Scholl's brand and a healthier everyday life with healthy feet.
It was originally launched in Scandinavia and during the first month of its lifetime, the application has already reached 30,000+ users, that have altogether donated 100,000+ meals.
As the campaign has already proven to be a huge success in Scandinavia, Scholl wants to broaden the concept to other countries. The first countries that will be targeted count Germany and England.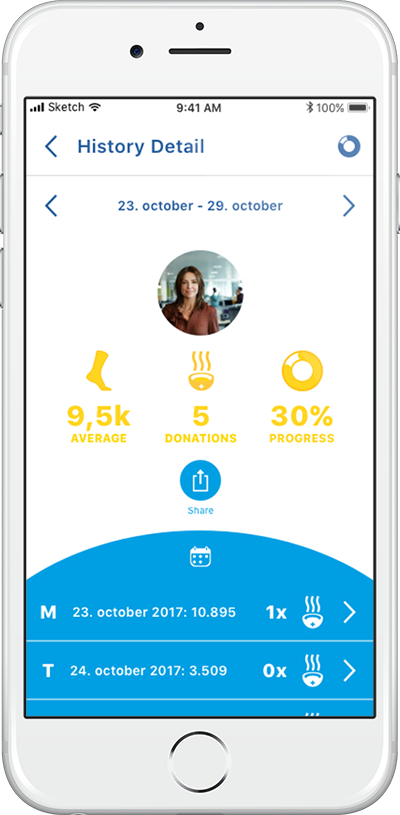 About Scholl
Scholl is a footwear and foot care manufacturer run by Reckitt Benckiser in the Nordics. Scholl was founded by Dr. William Mathias Scholl, who wanted to understand the structure and function of the feet in relation to the body. Today Scholl has over 100 years of experience in this area of expertise. To learn more, visit Scholl's homepage here.