CO-RO GO
In collaboration with CO-RO, a Danish soft drink producer with 1100 employees worldwide, we have created CO-RO GO – a digital solution for their employees which allows employees to stay up to date with the company's news, share ideas about future business opportunities and get inspiration in their daily work.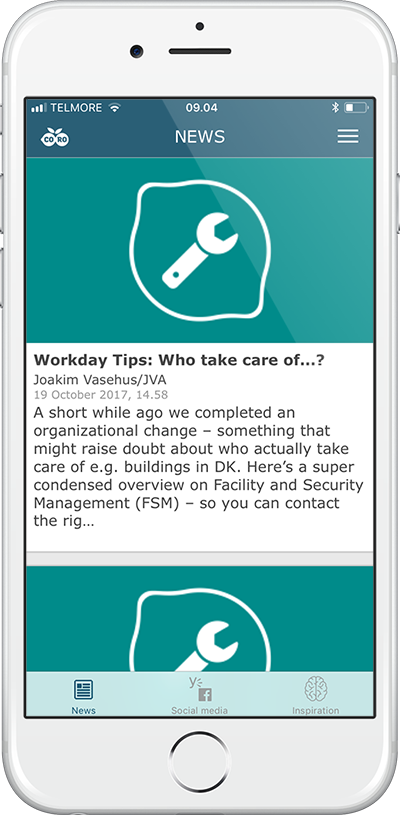 Increased focus on communication and innovation
CO-RO has a great heritage and has celebrated their 75th anniversary this year. In these 75 years, the company has experienced great development – their products can be found worldwide and the company has expanded and opened offices on several continents. Today CO-RO has offices in Denmark, Kuala Lumpur, Düsseldorf, with production facilities in China and Denmark.
This development has also brought new strategic focus on innovation and employee communication across the world in order to make people feel more included and to strengthen the sense of community. To support this initiative, CO-RO had the desire to introduce a user-friendly tool that is available for all employees, regardless of location and work position within the company.
Client: CO-RO
Platform: iOS and Android
Released: 2017
Countries: Worldwide

Facilitating innovation
By introducing a concept called CREATORS, CO-RO has an innovative macrocosm that encourages employees to share all their ideas, both big and small, that can benefit the top and bottom lines. Employees can further rate and comment on each other's ideas in order to develop them together. The CO-RO "ideation captains" can highlight relevant ideas to shed light on different topics, and they can evaluate people's input to give feedback.
In addition, CREATORS provide a forum where employees can post their challenges, in order to gather help and inspiration from peers. CO-RO believes that the peer suggested solutions for everyday challenges will also contribute to the creation of innovative ideas and suggestions for optimisation to benefit the company.
Global communication and increased employee engagement
CO-RO GO gives the employees the possibility to stay up to date with the company's news, internal posts on Yammer and follow the activity from company's social media. Each country has their own news feed, where employees can read news that are relevant to their region, and this way the different countries can get inspiration from each other and stay up to date with the global initiatives.
Moreover, CO-RO GO also includes already existing Microsoft applications that are relevant for employees, like Yammer, Planner, Delve and Groups. This integration encourages employees at CO-RO to use these existing tools even more, since now they are available on the move.
Gradual development phases
In September 2017, we launched the first version of the CO-RO GO app for the users worldwide. The first version focused on communication, whereas the second version, released in January 2018, focused on the innovation initiatives.
Developing and releasing in phases gives CO-RO the opportunity to teach their employees about each section separately and to make sure nothing flies under the radar. Staged release also provides wow-factor more than once and keep the app fresh and interesting.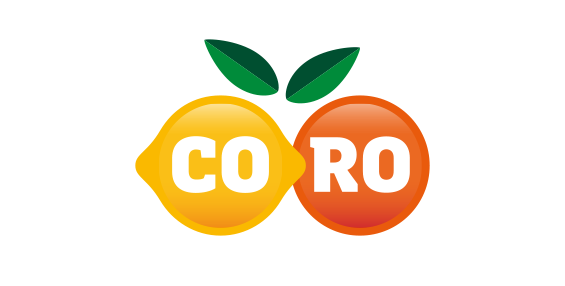 CO-RO
People all over the world recognize and prefer Sunquick, Sun Lolly and Suntop, but few know that behind these premium brands is a Danish company. CO-RO was founded in 1942 by the two brothers Flemming and Jep Petersen and our product development and main production still takes place in Denmark – like it has done from the very beginning.