Digital dentist
We created an app called Digitalizer together with Kunde & Co for Carestream Dental. The main goal of the app is to promote Carestream's products as well as supporting dentists to "go digital" to help optimize their procedures.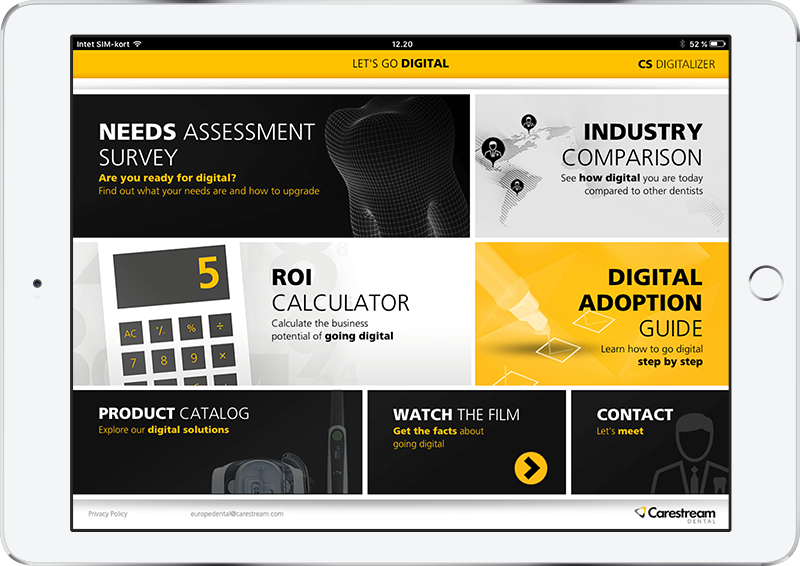 This app helps dentists recognize the benefits of going digital. Not only will going digital greatly benefit their practice by increasing their revenue and reducing their cost, it will also create a positive impression on their patients.
The two main features are: 'Needs assessment' provides the user with recommendations on which digital equipment they require. And 'Industry comparison' that allows the users to compare themselves with business standards in their region.
Client: Carestream
Platform: iOS, Android
Released: 2015