Using mobile engagement tools improves high performance learning up to 20%
Most companies are familiar with the fact that the lack of employee engagement is linked with the negative outcome of any change or training session. Participants lack preparation, interest or maintaining knowledge, which often weakens the outcome.
Therefore, the obvious claim would be that increased employee engagement creates more efficient training and improves motivation. At BridgeIT we believe that mobile engagement tools are highly relevant to attain these effects.
Training is a process
Robert Brinkerhoff, an American training effectiveness expert, has developed the 40-20-40 model which is about how effort should be made to optimize a training situation (Brinkerhoff, 2001). Training should not be seen as an event but as a process. Therefore, for employees to get the highest outcome from any type of learning process they must be motivated and engaged.
The focus of the training should be on creating those skills, knowledge and actions that accelerate the performance initiatives. This means that efforts should be before and after the training as much as the training itself. By engaging employees before and after training you will get a significant and better effect of the training program.
A mobile tool for engagement – in sales or in IT roll-outs
The mind set above is relevant in an overall training context, sales training/preparation, IT roll-out, and other situations, where employees are in a transition state, heading for the next level of knowledge.
So, a mobile tool for engaging employees, whether it's in sales, IT or in product training – has an overall purpose of keeping the employee engaged prior to a training process and in the evaluation phases with relevant content and features.
So, how can a mobile tool be relevant? Well, besides using Social Media like functionalities there are also more specialized features for engaging employees;
The use of Gamification in training – quizzes, small tests and rewarding games is highly efficient and engage employees to do training, outside of the specific training periods.
Example 1
Imagine that a sales rep could get a personal check list, prior to a meeting and check the outcome after the meeting, and gets rewarded (and better at his job) – by triangulated information from CRM, a product fact quiz and client type. Would that make him better prepared? In the end, effects should be better client handling and understanding that leads to improved sales – up to 50% higher net sales by using sales-gamification in training (Charkraborty, 2017)
Example 2
Another example could be a mobile engagement tool for participants in large corporate IT roll-out programs (e.g. product owners, business unit managers), participating in monthly sprints of prioritizing features, planning and scoping implementation.
Because of the time horizon of this type of programs, they tend to have low awareness before and after a sprint. Engaging participants prior to the sprints strengthen both the preparation level and evaluation program by training features in a mobile tool, in a personal and efficient format for learning.
Effects should be faster progress in the roll-out and higher quality in the program.  Relevant content should be the use of gamification formats, knowledge quizzes related to sprints, videos and ability of sharing inputs and results with co-participants. Again, driven by increased engagement.
The advantages
And does it work – absolutely. Gallup suggests, that up to 20% effect is to be gained from better training quality (HBR, sep. 2016).
For employee's benefits includes:
Less energy spent trying to understand the 'why?'
Higher motivation for the entire project
Easy access to relevant information before, during, and after training
Less need for re-training and better acceptance.
For companies, the benefit from engagement activity in training scenarios includes:
Less time spent on setting the scene – end-users are prepared on the same level and training is more efficient
More time can be spent on securing organizational change
Less need for re-training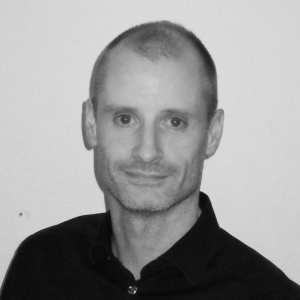 Lars Bøje Hansen
Cheif Commercial Officer
+45 2032 4111
References:
"How To Design Gamification To Improve Sales Performance.", Sharbori Chakraborty, March 14, 2017
"High Impact Learning", Robert Brinkerhoff, Anne M. Apking, 2001
Harvard Business Review, September 2016