---
Maersk News
Maersk has roughly 88,000 employees in 130 countries, it is therefore vital that Maersk can reach out to all of their employees efficiently. We have helped Maersk designing a solution that suits their needs.
In collaboration with Maersk we have developed a corporate communication app called 'Maersk News'. The mobile app provides employees with news and other relevant company information at their fingertips.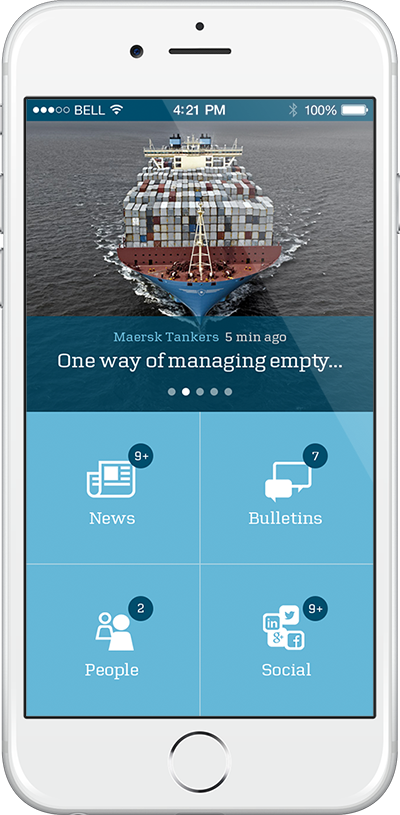 The Maersk communication app is a tool that pushes global news, as well as specific news about each business unit. The user can select the business unit that they are connected to, and those they wish to follow. The app also contains a bulletin board which provides practical information about the specific Maersk units chosen. News and stories about employees, as well as the social media function, provides a sense of community amongst employees at Maersk.
Client: Maersk
Platform: iOS/Android
Released: 2015
Countries: Worldwide
Continuous development
In close cooperation with Maersk, we conducted a workshop where we carefully looked at Maersk's needs and wishes to find the most suitable solution for their employees, as well as for the company. Half a year after the initial release, we analysed the user behaviour in the app and adjusted the features to make Maersk News even more attractive to the users!