---
Maersk Esplanaden
We have, together with Maersk, created a campus app called Esplanaden for employees who are working at Maersk headquarters. The mobile app provides employees with relevant campus information in one place which helps them to stay informed anytime and anywhere.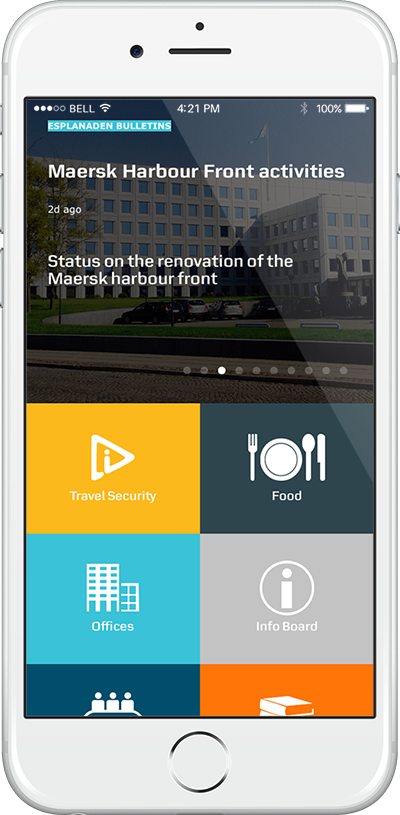 The Esplanaden app is a tool that provides campus related information such as; canteen menu, info board, bulletin board and meeting rooms. It is also possible for the employees to access other relevant information such as; HR handbook, locations to other offices worldwide, practical advice when travelling, as well as travel security information.
Client: Maersk
Platform: iOS/Android
Released: 2013
Countries: Worldwide
Maersk headquarters, Esplanaden, houses hundreds of employees, and it is vital that they are all kept informed of inhouse happenings daily. This is where the Esplanaden app comes in – this digital platform not only improves the internal information flow, it also helps save time and increases accessibility.