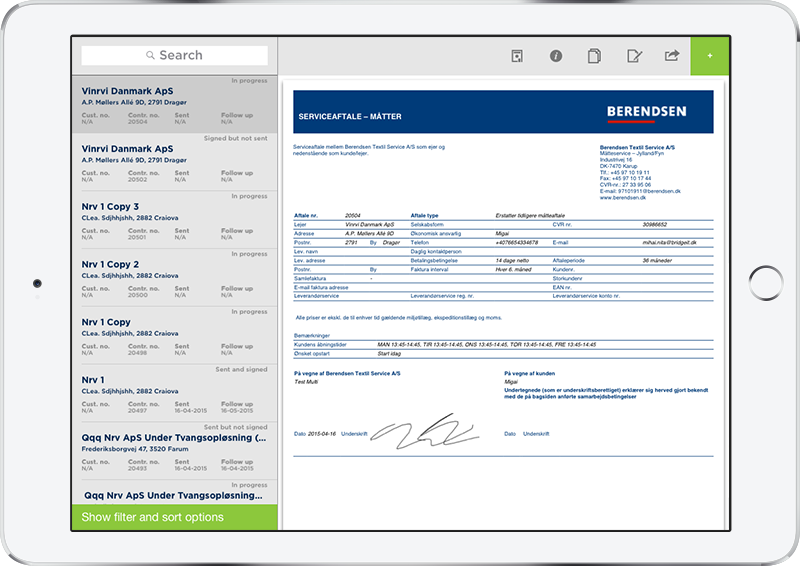 Berendsen is an international service and supply business that specializes in logistics and textiles.
We helped Berendsen build a mobile sales tool. With offline/online synchronization, the app allows the sales force to close orders on site and place them in the system for immediate processing.
Client: Berendsen
Platform: iOS (iPad)
Released: 2013
Countries: Sweden, Denmark, Poland. Netherlands and Norway next.